Relocation Realities: 5 Things to Consider When Moving to a New Home
Have you recently started thinking, I want to move? It is certainly a very big decision that you should never take lightly. No matter how overwhelming it may seem, it does not have to be as stressful a process as it has been in the past.
Pioneering new-age realtors have designed something new for you to simplify things like putting your house up for sale, showing you a new property, and helping you buy that home. But there always still remains something that you have to keep in mind that every new homeowner should know about.
In this article, we will look into 5 things that you should consider when relocating to a new home.
Estimate Costs
Firstly, the distance of the move and the size of the new home will impact the transportation costs. Moving companies often charge based on the weight and distance of the move. You may also get more info about Xfinity services as an added cost.
Lastly, unforeseen expenses such as packing supplies and potential repairs should also be factored into the cost estimate. Carefully scrutinizing these factors will help ensure a smooth and financially manageable move to a new home.
DID YOU KNOW?
For the past five years, the moving rate has steadily declined from roughly 34.9 million residents to just over 27 million in 2021—a drop of about 1.6 million persons moving per year.
Make Up a Packing Schedule
Packing up your stuff when you are shifting your home is a true hassle. First, you have to sort them, then carefully pack them as much as possible in a single box, and then organize those boxes. In fact, sometimes the stuff also gets misplaced.
This is the reason why it is paramount to create a packing schedule, so you can easily and smoothly pack your stuff gradually in advance so that it would not be a hassle. You can plan your schedule weeks or months prior to your actual shifting day. This can help you a lot in avoiding the last-minute chaos.
Declutter Before You Move
Decluttering means removing unwanted items and materials from the pile. In order to declutter your stuff, you can go through all the items and filter them with respect to your needs (if you need it or not).
This way, you can enjoy easy packing and calm preparation for moving your home. Decluttering can certainly assist with your whole shifting process and relocating process.
Do Your Own Packing
There are several companies and service providers who can help with packing your stuff and transporting it to your new place. However, it is not quite a feasible thing to do. Instead, what you can do is pack your stuff on your own.
To pack your stuff effectively, you must work on your organization skills for a better experience. If you master yourself, there would be no need to find any service provider and spend money.
Set Up Utility Services at the New House
Prior to starting a shift in your new home sweet home, it is paramount to research and compare the service providers in your area in search of the best rates. Making a comparison between different alternatives of service providers is one of the best ideas.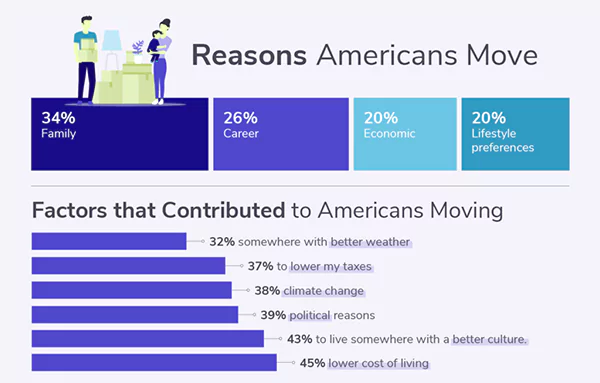 Do a Complete Walkthrough
There will never be a better time to do a complete walkthrough of your new house when it is empty. So before you move anything in, you need to take a good look around and do a final check on the following things:
The previous tenant/owner made all the necessary and agreed-upon repairs.
Everything that was included in the sale is still within the house.
Everything is in a working condition. For example switches, faucets, plugs, windows, door hinges, etc.
The house is clean and freshly painted. Also check for pests, molds, stray animals, etc.
The lawn is well maintained or in reasonably good condition.
All your furniture is going to fit through the doors.
If you find an issue that is not what was in the sale contract, you should contact your realtor immediately to see what your course of action should be. As for things that were not listed in the contract, you need to deal with them yourself.
Explore Things to Consider When Moving
In conclusion, moving to a new home can be an arduous and staggering experience, but with these five relocation realities to consider, the process can be made easier and more manageable.
From budgeting to researching the new location, considering these things when moving will ensure a smooth transition. Now, it's time to start planning and make your relocation a success.
If you want to explore the best topics, we've got you covered. Check out some of our other blogs today!
---