4 Best Ways to Establish Online Presence Across Various Channels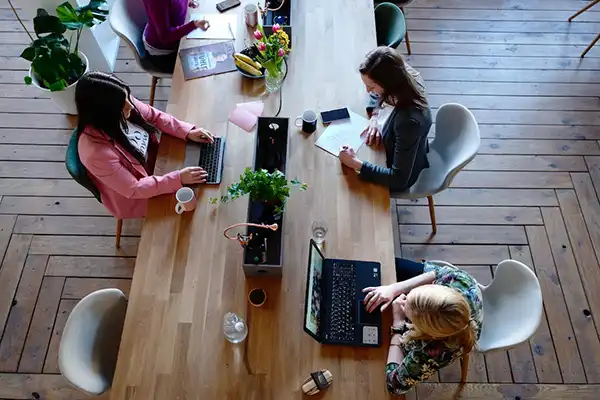 With uncertain economic times ahead, strengthening your business's online identity is necessary to understanding and meeting customers' changing needs and preferences.
Consumers today are more mindful of where their money goes than ever before. According to recent research, online searches have skyrocketed. A whopping 81% of retail shoppers conduct research on the internet before making a purchase decision.
No matter the sector or industry your company operates in, integrating both online and offline elements to create a hybrid customer experience is significant. Small businesses have already learned how to adapt to digital technology due to pandemic-induced outbreaks. Now is the time to capitalize on that knowledge and extend it further.
This blog post will look at four effective methods of creating an online presence across various channels.
Start with the Basics
Your company's online persona will begin with your website, social media platforms relevant to your brand, and Google My Business. Before you move on to other digital platforms or tools, it's necessary to make the most of the basics.
Google Business Profiles are a great way to start building a strong image on the internet for a local store. Local SEO (search engine optimization) is also a key strategy to make your company visible in search results.
Make sure that your website is optimized according to SEO services so that consumers can find it easily to buy products and avail services. Use relevant keywords when you write your website copy and list your products.
Consumers may use these keywords to find businesses like yours. AI (artificial intelligence) tools that help you create content can be very useful in developing your online network.
While you are building and improving your company, it is vital to focus on four fundamental questions: what am I offering, who are my clients, what value does my product/service provide, and why is it better than the competitor's offer? It will keep your communication on the internet simple, consistent, and relevant to your users.
When you answer these questions, you will be able to grow your followers on internet networking websites. If you need some help with that, you can use growth-oriented companies to expedite follower count for your company. For instance, if you happen to use TikTok the most, you can use a social media agency to boost your TikTok followers organically and foster brand visibility.
The potential of social media reach cannot be ignored as its usage for purchasing products online is growing exponentially as seen in the graph below.
Build and Maintain Credibility
With consumers becoming more selective when purchasing products and services, influencers are playing a continuously vital role.
Influencers don't all need to be celebrities; many niche influencers specialize in topics significant to your commodities, providing guest content such as blog or video posts for your platforms, or advertising it via their social media accounts.
Working with niche influencers could help build trust with existing and potential new customers while producing authentic and useful material. This can also contribute to establishing stronger communities on networking websites and engaging with those who share your brand values.
Moreover, never underestimate the power of customer advocacy. Encouraging reviews on Google and virtual communities as well as inviting them to contribute user-generated content can help your consumers become brand advocates.
Focus on the Customer Experience
To elevate your website's customer experience to new levels, consider how computer-generated environments could create helpful and engaging customer journeys online.
This could include anything from product simulations inviting consumers to explore and compare before purchase to virtual tours showing potential clients around your physical spaces, not forgetting to reuse this content for virtual media posts (including short video clips). Such engaging experiences will demonstrate why customers should choose your commodities over your competitors.
Zoom and WhatsApp made their mark during the pandemic and continue to serve as valuable platforms for engaging users, offering additional customer service channels, and improving engagement rates.
DO YOU KNOW
Men shop as much as Women? 22% of men made purchases from their smartphones, compared to 18% of women.
Create More Video Content
Video makes up approximately 82% of internet traffic, so integrating video into your content marketing strategy is an effective way to build an internet presence. Consumers continuously spend time browsing products and services before focusing on brands that reflect their values; video can capture people's attention quickly while telling your story effectively.
As social commerce becomes more mainstream, video has also proven effective at encouraging purchasing decisions.
Focus on creating high-quality, helpful, original content—like videos featuring niche influencers and consumers—to help build trust between your brand, its target audience, and the desired results. Your approach and posting method should depend on what outcome is desired.
It may mean showing off the benefits of your saleable commodities or telling your brand's story, hosting videos across various digital channels relevant to your company can increase its chance of being discovered online and increase its existence digitally.
Final Words
An online presence can be measured by how easy it is for customers to find your brand when searching relevant keywords on the internet, or the number of virtual 'touchpoints' they encounter when inquiring more about its offerings and services.
When properly maintained, your business becomes much more visible on both search engines and social networks, making itself far more discoverable by potential new clients.
If you're wondering how to expand the online presence of your business, follow the strategies outlined above to boost it.
---