Top 22 Free Online Movie Streaming Sites Without Sign Up: Ultimate Guide for 2023
Streaming platforms are the go to place for your entertainment purpose in this digital era. But, many of these websites require you to sign up to access their content.
Anyway, you should not worry, as there are still many free movie streaming services that allow users to watch their favorite films and series without registration.
In this article, we present you with the 22 best free online movie streaming sites without sign up for 2023. These streaming platforms offer a wide range of movies and TV shows across various genres, so that you'll never run out of entertainment options. So just relax and explore the world of free streaming.
22 Best Free Online Movie Streaming Sites Without Sign Up 2023
Here is the list of some of the best free online movie streaming websites which do not require signing up.
It's no surprise that Crackle is so adored by online movie viewers given that it has become a household name in the world of movie streaming.
In contrast to other movie websites, Crackle really hosts the movies and TV series on its own server. This distinguishes Crackle from other movie websites. This content-rich platform has something for everyone, from web shows and Hollywood movies to TV shows and original content.
You may watch full-length, high-definition films and videos without spending a dime thanks to the availability of all this fantastic stuff.

A movie streaming list without 123Movies is not complete. You can find content in 1080p resolution, and the best part is there aren't too many annoying ads to interrupt your viewing experience.
123Movies has a simple layout with just a search bar and category options, making it easy to use. The fact that you can start streaming without setting up an account or paying any fees is one of the factors that contributes to this website's popularity.
However, there might be a slight issue when selecting a movie. As you might have to press the play button multiple times to start streaming.
TubiTV is a fantastic ad-supported platform for streaming movies and TV shows. You can enjoy a wide range of classic films and shows from major studios like Paramount, Lionsgate, and MGM without any sign-up hassle. With something for everyone, including thrillers, comedies, dramas, and documentaries, TubiTV caters to all moods. They even have a Tubi Kids section for family-friendly content. Additionally, you can watch HD quality content without spending any money.
Popcornflix is a streaming service that offers free, legal access to full-length movies and webisodes. Boasting a larger selection of major motion pictures and blockbusters than other platforms, Popcornflix delivers great entertainment. You can also access the Popcornflix content on various streaming devices such as Amazon Fire Stick, Roku, Smartphones without any sign up process.
Read more: ​​How to Connect an Android Phone to Roku TV
Soap2Day is a fantastic website that provides easy access to engaging sitcoms and movies. Perfect for those with ever-changing preferences, Soap2Day offers a wide variety of streaming links, all free of charge. The clean user interface and up-to-date movie selection ensure a premium streaming experience. Furthermore , you can also search for the movies by using filters in the search menu, this would help you to find the exact thing without wasting time surfing.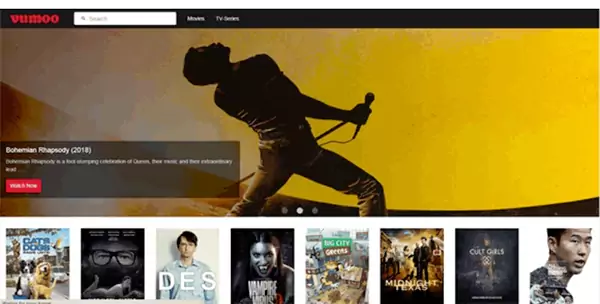 Vumoo is a popular website for streaming movies for free. The best thing about Vumoo is that you can enjoy everything without signing up or making any payments that would disrupt your online streaming experience. You have unrestricted access to the latest movies and sitcoms in a hassle-free manner. Although the search filters are limited, you can still find detailed insights about the directors, runtime, and movie ratings.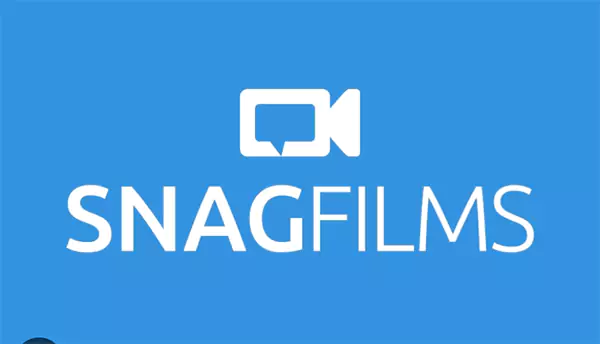 SnagFilms is a website that provides ad-supported documentary films. The service offers a library of over 3,000 films that can be streamed. Documentaries can also be submitted for consideration by filmmakers. The website features documentaries like SuperSize Me, The Times of Harvey Milk, and Nanking, which were made by National Geographic and PBS.
Pluto TV is a popular choice for those who are looking to catch live TV programs. But it offers more than just that. This free and legal website also provides ad-supported and on demand content. You can access movies, TV shows, and documentaries from all genres completely for free, without any registration required. Pluto TV adds new content regularly and this gives us a plethora of options to watch. One thing you should note is that this service is currently available only in the USA, Canada, Europe and Latin America.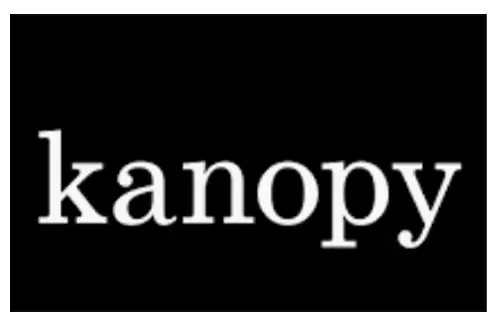 Kanopy is another excellent platform for free online movie streaming without any sign-up requirements. It's well-known for its extensive collection of critically acclaimed films, including documentaries, independent movies, and foreign cinema.
Kanopy is often available through public and university libraries, providing access to a diverse range of high-quality films for both educational and entertainment purposes.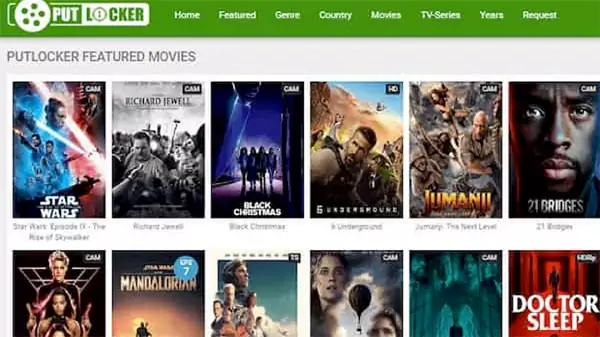 Putlocker is perfect when it comes to streaming quality, availability, and content library, as long as you can handle the ads and pop-ups with the help of an ad blocker. It's one of the longest-running movie streaming websites to date. Despite its longevity, the website design and streaming quality are on par with some of the modern service providers.
Yesmovies is one of the top free online movie streaming sites in 2023 that doesn't require any sign-up. It offers a vast collection of movies from various genres and provides an enjoyable streaming experience for movie enthusiasts.
One of the greatest advantages of Yesmovies is that you can access its extensive movie library without having to create an account. This makes it incredibly convenient for users who prefer to skip the hassle of signing up or providing personal information.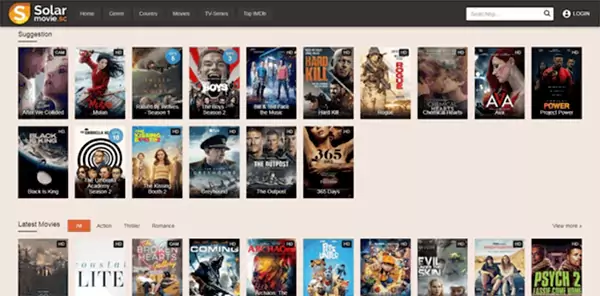 SolarMovie is a great free site that lets you watch movies online without signing up. It has a vast media database that includes not only newly released movies but also older ones. You can search for your preferred movie by genre, country, and year, and the playback is smooth. The site provides multiple server options, and some servers even have closed captions available. They strive to offer the best quality possible for the videos on their site.
GoStream is a popular free online movie streaming site that offers a wide selection of movies without requiring sign-up. This website has a vast content library which includes all kinds of movies. Whether you're in the mood for the latest blockbusters or timeless classics, GoStream has a movie for everyone.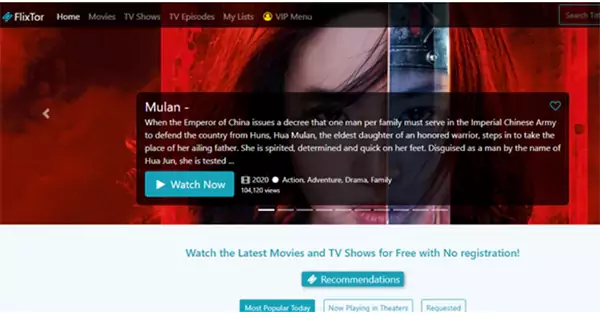 AZMovies is the ideal site if you want to watch movies in absolute HD quality. They feature a rich resource of box-office hits as well as lesser-known independent films. You can search for and watch free movies without any limitations. Overall, it's a trusted place to go when you're looking for a great movie-watching experience.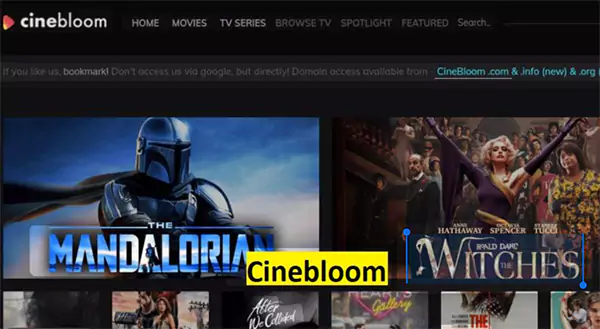 CineBloom is a popular online platform for watching free movies without signing up.
The website has a clean and intuitive interface, making it easy to navigate and find the movies you want to watch. You can also filter movies by release year and country. With its extensive movie collection and user-friendly design, CineBloom is definitely worth checking out for your streaming needs.
StreamM4u is a fantastic website that offers a wide range of options for free movie streaming. With its extensive selection of movies in HD quality, multiple servers for playback, and a convenient search tool, StreamM4u ensures a smooth and enjoyable streaming experience.
Whether you're in the mood for action, romance, comedy, or any other genre, StreamM4u has got you covered. The website doesn't require registration or sharing personal credentials, allowing you to dive right into your favorite movies.
M4UFree.TV is a treasure of free movies and TV series for avid viewers. With regular updates to its database, it's one of the best places to watch new release movies online without signing up.
You'll also find classic movies available in high definition. What sets M4UFree.TV apart is its extensive collection of anime, providing anime lovers with a dedicated section to explore. The smooth playback and multiple server options make watching videos a breeze. Explore the vast catalog of content on M4UFree.TV and enjoy a cinematic adventure from the comfort of your home.
Read more:​​ The God of High School Season 2 Release Date, Cast, Plot, and More
No pop-ups, no ads, and no sign-ups, Sounds like a dream? LookMovies has made it a reality. It's probably the best free movie streaming site on our list in 2023.
With lightning-fast streaming links and full HD picture quality, LookMovies ensures that you can enjoy your movies to the fullest. The website offers a wide range of movies from various genres, providing something for everyone's taste. You will find that the its user-friendly and clean interface allows you to find and watch your favorite content easily.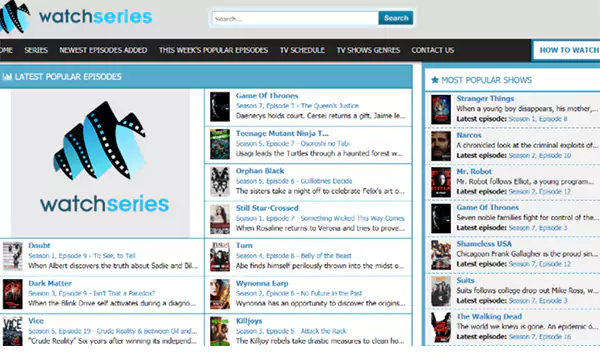 WatchSeries is an online platform which allows you to stream your favorite movies and TV shows without any sign-up. With a vast collection of content, WatchSeries has something for everyone, from the latest episodes of popular TV series to beloved classic movies. This user-friendly website allows you to browse different categories and find the content smoothly.
MovieStars is a remarkable online movie streaming site that allows you to dive into a vast collection of films without needing to sign up. Its extensive library, featuring movies from various genres and countries, ensures that there's something for every movie lover.
Whether you're craving Hollywood blockbusters, independent films, or international cinema, MovieStars has got you covered. The website's user-friendly design makes it easy to search for and stream your favorite movies.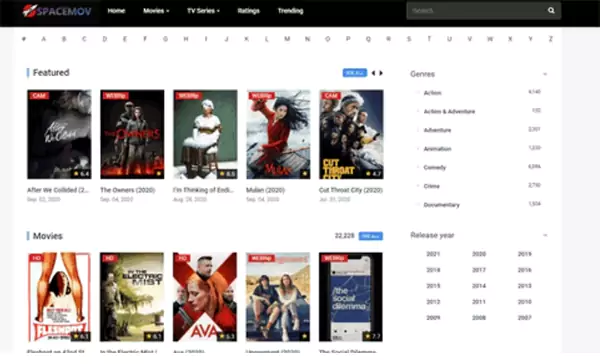 You can discover thousands of movie resources spanning from the 1950s to the present day on Spacemov. Freely watch new releases and explore classic gems without the need to sign up or log in. You can even check out the ratings section to find top-rated movies. Enjoy a seamless viewing experience with smooth playback and HD quality on this incredible site.
FlixTor is a free movie streaming site where you can enjoy full-length movies online without the hassle of signing up. Boasting a massive library of movie resources and an intuitive navigation system, finding your favorite films has never been easier.
How to Safely Stream Movies and TV Shows Online by Using a VPN?
Before diving into the world of free streaming sites, it's important to prioritize your online safety. Connecting to a reliable VPN is a smart move, as many free streaming sites can be insecure.
It's worth noting that these free sites often track users through their IP addresses, potentially exposing your identity online. A VPN can help protect you from these risks. To stream movies and TV shows safely using a VPN, follow these steps:
Choose a trustworthy VPN: We highly recommend ExpressVPN for its fast speeds, strong security features, and ability to bypass geo-restrictions with ease.
Download the VPN app: Most top VPNs, such as Surfshark, ExpressVPN, and NordVPN, offer apps for various platforms, including iOS, Android, Mac, Windows, Linux, routers, and streaming devices like the Fire TV Stick.
Install and connect to the VPN: Choose a fast server according to your preference after installing the VPN app. For the best performance, choose a server that's closest to your actual location.
Pick a streaming website: This article provides a list of 22 excellent streaming sites for you to explore. Choose one that suits your preferences and enjoy your favorite movies and TV shows safely and securely.
Legality of Free Movie Streaming Websites
Streaming movies or TV shows for free online can be legal, if the platform you're using has the proper distribution rights for the content. There are many safe and legal websites where you can enjoy free movies without any worries.
However, be aware that there are also many illegitimate streaming sites that host copyrighted material without permission. Watching movies on these sites may be considered piracy and could be against the law in many countries.
We advise against using illegal movie streaming websites, as they can put your safety at risk. It's worth noting that these unofficial sites may also contain malware or other malicious content. At the very least, they often provide a poor user experience with invasive or annoying ads.
No matter which streaming website you choose, we strongly recommend using a VPN for a secure experience. Top-notch services like ExpressVPN will encrypt your web traffic and conceal your IP address, ensuring your privacy while maintaining fast speeds for high-quality video streaming.
Bonus: Best New Movies to Watch on Streaming Platforms
We've got an amazing collection of movies available for streaming right now. From delightful romantic comedies and captivating legacy sequels to enchanting tales featuring ghosts and even magical elephants, there's something for everyone. Here are our top picks for the best movies you can enjoy right now on your favorite streaming platform.
Still: A Michael J. Fox Movie (Apple TV+)
This incredible film combines documentary, archival, and scripted elements to tell the amazing story of Michael J. Fox. It's the story of a small-town Canadian kid who defied the odds to become a Hollywood star in the 1980s. The movie delves into Fox's public life, filled with nostalgic moments and cinematic flair, while also revealing his never-before-seen private journey.
Fox was diagnosed with Parkinson's disease at the age of 29. The film offers an intimate and honest look at his life after the diagnosis, giving us unprecedented access to him and his family. It follows Fox's personal and professional ups and downs and showcases the incredible resilience of an eternal optimist facing an incurable disease.
Ghosted (Apple TV+)
In Ghosted, a romantic comedy action-adventure film, we follow the thrilling journey of Cole and Sadie, played by the charismatic duo, Chris Evans and Ana de Armas. These two strangers find themselves entangled in a high-stakes global spy mission after an unexpected twist on their first date.
Directed by the talented Dexter Fletcher and penned by the creative team of Rhett Reese, Paul Wernick, Chris McKenna, and Erik Sommers, Ghosted is a delightful blend of humor, romance, and action. The film truly shines as it highlights the undeniable chemistry between Evans and de Armas, who previously captured our hearts in Knives Out (2019) and The Gray Man (2022).
Cocaine Bear (Peacock)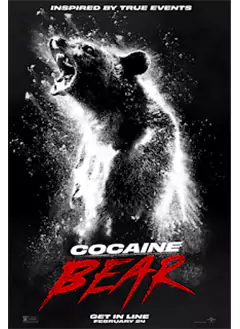 This 2023 American horror comedy, directed by the brilliant Elizabeth Banks and written by the imaginative Jimmy Warden, takes you on a wild ride inspired by a bizarre true story.
Loosely based on the real-life tale of the "Cocaine Bear" is available on Peacock TV. The film follows the antics of an American black bear that stumbles upon and consumes a staggering 75 lb (34 kg) of misplaced cocaine. With a unique blend of humor and horror, Cocaine Bear promises to keep you on the edge of your seat while tickling your funny bone.
The Woman King (Netflix)
Immerse yourself in the captivating world of The Woman King, a 2022 American drama that sheds light on the Agojie, an all-female warrior unit that fiercely defended the West African kingdom of Dahomey from the 17th to 19th centuries.
Set against the backdrop of the 1820s, the film features the phenomenal Viola Davis as a battle-hardened general who takes on the crucial task of training the next generation of warriors to stand against their adversaries. The Woman King is a testament to the strength, courage, and resilience of these remarkable women warriors, whose stories have been largely untold for centuries.
Blood (Hulu)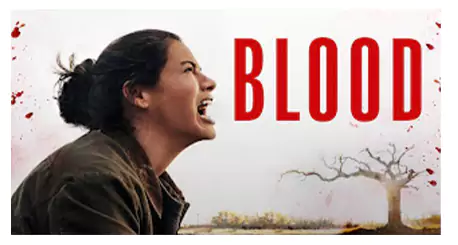 This film talks about the depths of a mother's devotion as she navigates the challenges of supporting her family. After enduring a challenging separation, a compassionate nurse makes the decision to relocate her teenage daughter and youngest son to a cozy farmhouse.
However, their tranquil life takes an alarming turn when their beloved family dog mysteriously disappears and later viciously attacks the young boy upon its return. Consequently, a rare disease infects the boy, putting his life at risk. To their astonishment, the only remedy that seems to alleviate his symptoms involves a rather unconventional treatment – the consumption of blood.
Judy Blume Forever (Prime Video)
It is a touching film that celebrates the life and work of the amazing author, Judy Blume. With courage and sincerity, Judy Blume transformed countless lives through her writing.
Her books broke new ground by openly discussing crucial topics, such as growing up, handling emotions, and exploring one's own sexuality. Judy Blume's fearlessness and candor ignited essential conversations about book banning, censorship, and the rights of young people to learn about and comprehend their own bodies and emotions.
The Northman (Prime Video)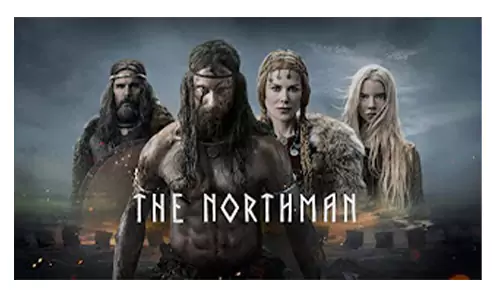 Robert Eggers returns to captivate audiences with a grandiose Norse thriller, The Northman.
Centered around the legendary character Amleth, this epic tale follows the heir to the throne as he is forced from his homeland after his father's murder and his uncle's usurpation of the throne. Swearing vengeance, a grown-up Amleth embarks on a nihilistic journey through breathtaking landscapes, intense primal combat, and a mesmerizing blend of religious and fantastical elements in a harsh and unforgiving world.
This Place Rules (HBO Max)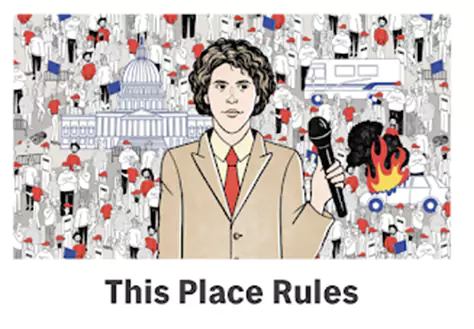 In this raw and gripping film, Andrew Callaghan delves into the undercurrents that culminated in the January 6 Capitol Riot. As 2020 saw the world grappling with COVID, widespread protests, and a monumental election, Callaghan captures the chaos in the streets and an array of perspectives, armed with just a camera and a microphone.
Through his signature gonzo style of reporting, Callaghan offers an up-close and personal look at the tensions and emotions that defined this tumultuous year, providing an unfiltered lens into the lives and thoughts of those who experienced it firsthand.
Read more: Moon Knight Season 2 Release Date
Frequently Asked Questions (FAQs)
---
Sources:
Read more: