7 Best Ways to Get Free ZEE5 Subscription in 2023: Free Entertainment Solutions
Streaming platforms have become so popular today due to their ability to provide limitless entertainment options at our fingertips. In India, ZEE5 reigns supreme with its numerous offerings of movies, live TV channels, and shows.
Many people are interested in getting a ZEE5 subscription due to the exciting original content and the broad selection of options. However, even though the subscription fee isn't very high, the attraction of using this platform at no charge is too strong.
In this article, we'll provide you with 7 proven methods to aid you with getting a free ZEE5 subscription in India in 2023.
Zee5 Subscription Plans
Let's talk about the subscription plans and pricing of Zee5 to give you an idea of official plans. ZEE5 offers a range of subscription plans to cater to the diverse needs of its users, now available in three tiers: Mobile, Premium HD, and Premium 4K.
These plans include access to all ZEE5 originals and exclusives, blockbuster movies, ALT Balaji shows, Zindagi TV shows, kids' content, live TV, and TV shows before they air on television. Each plan varies in terms of screen availability, resolution, and price. Here's a breakdown of the costs for each plan:
| | | |
| --- | --- | --- |
| Rs 499 ZEE5 Mobile Plan | Rs 699 ZEE5 Premium HD Plan | Rs 999 ZEE5 Premium 4K Plan |
| The most affordable subscription plan comes with a yearly validity at a cost of Rs 499. This plan amounts to an approximate monthly cost of ~Rs 41.58. Designed for mobile users, the plan supports streaming on one mobile screen with a maximum video quality output of 720p. | With a special limited-time offer, it's currently available for just Rs 699 (equivalent to Rs 58.25 per month). With this plan, users can enjoy content in 1080p resolution and Dolby 5.1 sound output. The subscription is valid for 12 months and allows streaming on two screens simultaneously. | For those seeking an even higher-quality viewing experience, the Rs 999 Premium 4K plan offers all the benefits of the Rs 699 plan but with an upgraded video resolution of 4K. This plan supports streaming on up to four screens at once, providing more flexibility for households with multiple users. This plan also has a validity of 12 months. |
Read more: DirecTV Stream Vs. YouTube TV: Which One Should You Choose?
7 Best Ways to Get Free ZEE5 Subscription
Many people already have subscriptions to platforms like Netflix, Amazon Prime, Peacock TV, and more. Adding another platform to the list can strain the budget.
However, ZEE5 offers a variety of good content that you don't want to miss out on. If you're interested in getting a free ZEE5 subscription, keep reading till the end. We'll provide you with some 7 best ways to get a free Zee5 subscription.
Method 1: Free ZEE5 Subscription with PayTM First Membership
​​Paytm has a special service called Paytm First that offers some great perks. One of these perks is a free subscription to Zee5, which usually costs Rs 899 for six months. But that's not all; Paytm First also includes subscriptions to other apps like SonyLIV, Zomato Pro, Gaana Plus, and Voot Select.
Here's how you can take advantage of Paytm's offer:
1. Go to the Paytm website or open the Paytm app and go to the Offers page.
2. Look for the Paytm First section on that page.
3. Under the Zee5 Premium Subscription, click on "Subscribe Now"
4. You will need to pay Rs 899 for the Paytm First subscription.
5. Once you have subscribed, log in to the Zee5 app using your Paytm First number, and you'll be able to enjoy the premium content without any ads.
Method 2: Free ZEE5 Subscription with Times Prime Membership
There's another method to get a free Zee5 subscription, and this one is through Times Prime Membership.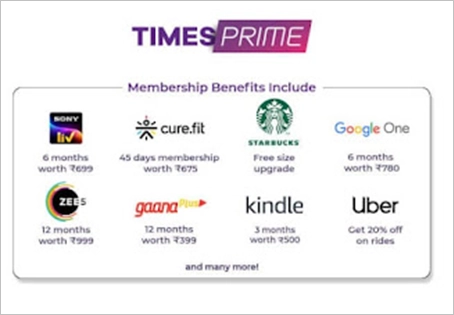 Times Prime offers its members a free one-year subscription to Zee5. Along with Zee5, their membership includes other benefits like a six-month subscription to SonyLIV, a six-month Pharmeasy Plus subscription, and more.
Here's how you can get the free Zee5 subscription with Times Prime Membership:
1. Visit the Times Prime website and click on "Join Times Prime." The membership is priced at Rs 999 for one year.
2. Enter your mobile number and purchase the subscription.
3. Once you've subscribed, click on the 'ZEE5' tab on the website.
4. Log in to Zee5 using the same mobile number that you used for Times Prime.
5. Your Zee5 subscription for one year will be activated for free. To make it completely free, you can also check if your bank offers any special Time Prime membership rewards for reaching certain transaction milestones.
Method 3: Free ZEE5 Subscription with Vi Prepaid Plan
Vodafone-Idea has a variety of prepaid plans that include a Zee5 membership. With these prepaid plans, starting at Rs. 355, you can enjoy a free Zee subscription for an entire year. When you recharge your Vi number with one of these special plans, you'll gain access to premium content on Zee5 without any extra charges.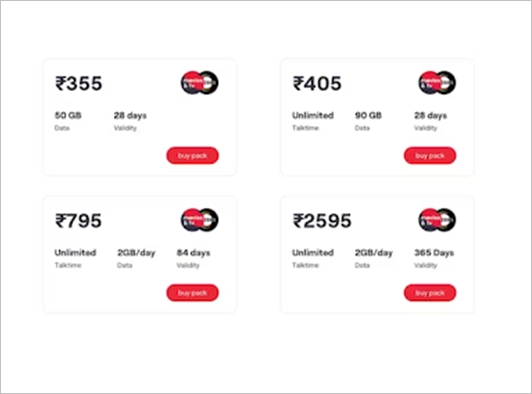 To take advantage of this offer, follow these steps:
1. Recharge your Vi number with any of the eligible plans.
2. Once you've recharged, you'll receive an Activation Link.
3. Click on the link and activate it by entering your mobile number and OTP.
4. Download the Zee5 app and register using the same mobile number.
5. Now, you'll have access to unlimited premium content on Zee5.
Method 4: Free ZEE5 Subscription with Airtel Prepaid Plan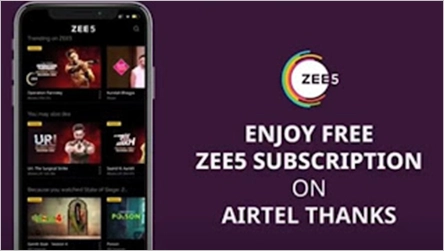 Airtel provides a ZEE5 subscription along with its prepaid plans. With the Rs 289 prepaid plan, which is valid for 28 days, you get a free ZEE5 and Amazon Prime membership for one month. Here's how you can take advantage of offers like these on your Airtel number using the My Airtel app:
1. Open the My Airtel app on your phone and look for the 'Discover Airtel Thanks' banner.
2. Tap on the banner to explore the Airtel Thanks section.
3. Find the ZEE5 Premium subscription tab and select 'Activate Now' to claim the offer.
4. Sign up with your Airtel number, create a password, and click Continue.
5. Next, download the ZEE5 app and sign in using the same Airtel number and password.
6. Now, you can enjoy free ZEE5 content without any charges.
Method 5: Free ZEE5 Subs option with Jio Fiber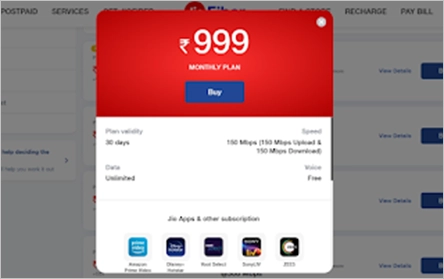 If you're considering getting Jio Fiber broadband service, we've got some fantastic news for you. When you sign up for Jio Fiber with a plan that costs Rs. 999 or more, you'll get a free Zee5 premium membership. It means you'll have access to all the amazing content on Zee5 without paying a single penny.
Here's how you can grab your free Zee5 subscription:
1. Get your Jio Fiber connection by choosing a plan that costs Rs. 999 or above.
2. Visit the Zee5 website or download the Zee5 app on your device.
3. Login using the same phone number that you used for your Jio Fiber connection.
Method 6: Free ZEE5 Subscription with Flipkart Super Coins
Flipkart has introduced an exciting reward system for its users. Now, you can use super coins to enjoy huge discounts on your purchases. Not only that but these supercoins can also be used to subscribe to the premium membership of Zee5.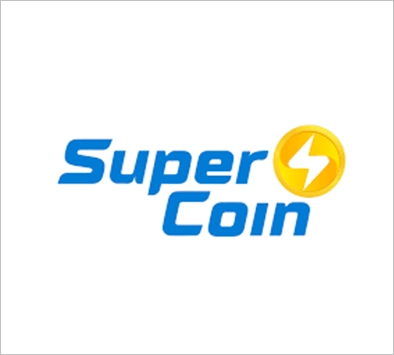 When you spend Rs 100 on Flipkart, you will earn 2 supercoins. Each supercoin is valued at Rs 1. Once you collect 350 SuperCoins, you can redeem them to get a free one-year premium plan.
Do not worry If you don't have enough Flipkart SuperCoins. You can earn them by participating in the Flipkart Video Quiz. Simply answer the quiz questions correctly, and you can earn 5-50 super coins every day.
Once you have accumulated enough super coins, follow these steps to redeem them:
1. Open the Flipkart app and go to the reward section.
2. Look for the option to claim a Zee5 Prime membership.
3. After finding the option, click on "Claim Now."
4. Redeem your supercoins to receive the code.
5. Now, open the Zee5 app and choose the yearly subscription option.
6. Enter the code you received to enjoy the Prime membership for free.
Method 7: Free ZEE5 Subscription with Tata Play Binge
Tata Play Binge is a brand new app brought to you by Tata Play. This amazing app offers you over 25 OTT subscription combos, and guess what? You can get a ZEE5 Premium subscription starting from just Rs 399, and that too without any extra charges.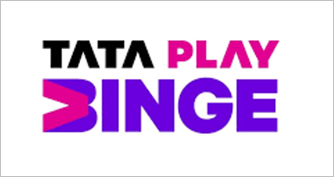 It's like getting the ZEE5 subscription completely free of cost. Here's how you can make the most of this fantastic offer:
1. Download the Tata Play Binge app.
2. Sign up and complete the registration process.
3. Choose a combo that includes a ZEE5 Premium Subscription at no additional cost.
4. Make the payment for the selected combo.
5. Start streaming ZEE5 content for free.
Conclusion
We have included all of the effective methods for obtaining a free Zee5 subscription. I sincerely hope that this will enable you to get into your Zee5 Premium Account and stream Live TV and tens of thousands of films and TV series on your smartphone or smart TV.
Sources:
Read more: