How to Stream REELZ and Watch ON Patrol: Live Without Cable?
As an increasing number of individuals opt for streaming services, the trend to cut cords and move away from traditional cable TV subscriptions continues to grow. If you are a dedicated viewer of the REELZ channel and looking for alternatives and how to stream REELZ without relying on cable, you've come to the right place.
This comprehensive guide will outline the finest options available for watching REELZ without a cable subscription in 2023. Additionally, we will provide insights into how to watch "On Patrol: Live" and details on device compatibility, on-demand content, and opportunities for free trials. Let's delve into the realm of cord-cutting and streaming the REELZ channel.
What is REELZ?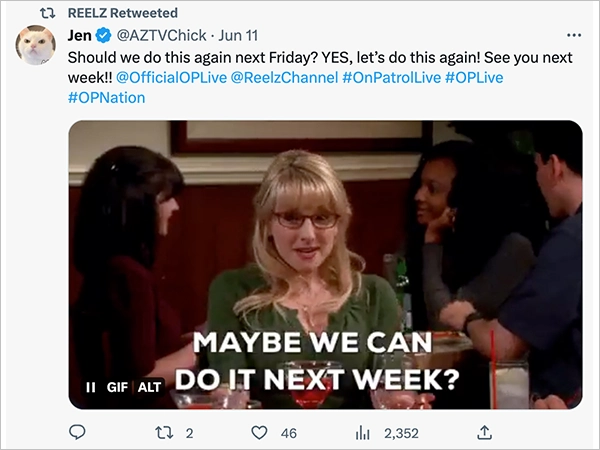 REELZ, originally known as ReelzChannel, was established in 2006 by Hubbard Broadcasting, the same company that owns the art-oriented Ovation. Initially, it covered a wide range of topics similar to E!, including movie reviews, entertainment news, and red-carpet coverage of awards.
Nevertheless, the network changed its name in 2012 and strategically changed its programming focus to include compelling and frequently sensational narratives centered around famous people, from actors to political leaders.
The true-crime genre, whose popularity has fluctuated over time, is currently enjoying a notable increase in public interest. This trend is evident in the emergence of various murder and real-life mystery channels, such as A+E's Crime + Investigation, Discovery's Investigation Discovery (ID), NBCUniversal's Oxygen, and Dan Abrams's Law + Crime.
PeopleTV and E!, two networks that focus on the lifestyles and antics of celebrities, offer addicting guilty-pleasure entertainment.
It cleverly caters to both true crime enthusiasts and celebrity gossip fans, setting itself apart from channels that exclusively focus on one or the other. Additionally, the majority of its content is original, ensuring a refreshing viewing experience instead of relying solely on reruns of shows.
Most Popular Shows on REELZ Channel
REELZ presents a great lineup of shows, documentaries, and movies that provide fascinating insights into the lives and achievements of famous personalities. Here are some highly sought-after shows that you can enjoy:
On Patrol: Live: This engaging reality series accompanies law enforcement officers on their street patrols, showcasing the challenges and hazards they face while responding to diverse calls. Watch On Patrol: Live to witness their unfiltered experiences on duty.
Murder Made Me Famous: Explore gripping true-crime cases and the media madness surrounding them in this thought-provoking series. Discover how the spotlight on killers often overshadows the stories of their victims.
The Price of Fame: Go deeper into the lives of famous celebrities through this captivating documentary series. Gain insights into the personal lives and relationships of these individuals and explore the repercussions of their fame.
Autopsy: The Last Hours Of In this investigative series, discover the mysterious circumstances surrounding the deaths of renowned celebrities. Utilizing forensic evidence and expert analysis, unravel the final moments of these individuals.
Celebrity Legacies: Travel through the estates and legacies of some of the world's most famous people. Learn about how their wealth and assets were managed after their death.
Scandal Made Me Famous: Step into the world of scandal that has shaken the lives of prominent celebrities. Examine the impact of these events on their careers and public perception.
Where can I watch the REELZ channel, you ask? You can subscribe to a streaming service like Sling TV, Philo, or Peacock TV to access the REELZ channel and watch On Patrol: Live streaming and these popular shows without the need for a traditional cable TV subscription.
Is REELZ on YouTube TV?
Unfortunately, YouTube TV does not currently offer this channel. Although YouTube TV provides an extensive selection of channels, REELZ is not included in its lineup.
Nevertheless, if you desire to access the content, various alternative streaming services offer discussed platform as part of their channel packages. Exploring these alternative streaming platforms in the next section of this article will enable you to enjoy the diverse shows available.
How to Watch REELZ Live Without Cable?
Traditional cable TV used to be the dominant force in delivering home entertainment, offering an extensive range of channels and quality service. However, how often do we truly engage with the vast selection of 1500+ channels that cable TV provides?
Hence, why should we invest in a service that fails to correspond with our viewing preferences? This is where the concept of cord-cutting comes into play.
With the advancement of cutting-edge streaming technologies, it is now possible for individuals to enjoy live broadcasts without relying on traditional cable TV. The key is to identify the most suitable streaming service that offers live streaming of the channel. Let's find out what streaming service offers REELZ and how to watch REELZ live.
Watch REELZ on Philo
Philo offers a straightforward package with 60+ channels for just $25 per month. It includes channels like Crime + Investigation, ID, Law & Crime, and PeopleTV.
For an additional $3 per month, you can subscribe to the Movies & More add-on, which gives you access to REELZ, Cinémoi, HDNet Movies, MGM HD, and Sony Movies. The base plan allows unlimited cloud DVR and simultaneous streaming on up to three devices.
Watch REELZ on Sling TV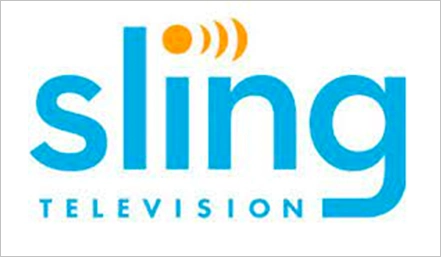 Sling TV offers more options but requires some decision-making. The base package starts at $40 per month. For fans of REELZ, we recommend Sling Blue, which includes 40+ channels like ID, E!, and Oxygen.
You can further customize your package with add-ons and premium channels. The Hollywood Extra add-on, priced at $6 per month, offers REELZ, Start TV, FXM, and other movie-centric networks. With Sling Blue, you get 50 hours of cloud DVR storage and streaming on up to 3 devices simultaneously.
Watch REELZ on DirectTV Stream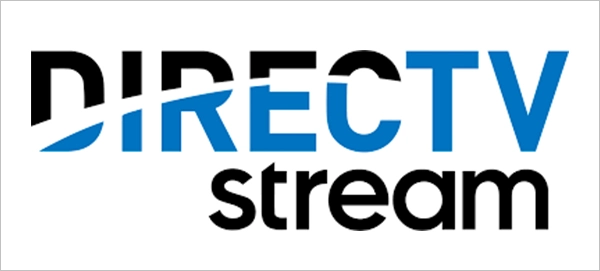 DIRECTV STREAM, the streaming version of DIRECTV, partners with major content creators and distributors like NBCUniversal, Paramount Global, Discovery, and more. This gives you access to a wide variety of popular channels.
The base tier, the Entertainment Package, costs $74.99 per month and includes REELZ, Ovation, E!, ID, and approximately 80 other networks. All plans come with unlimited DVR storage (for online orders) and streaming on unlimited devices.
Read more: DirecTV Stream Vs. YouTube TV: Which One Should You Choose?
Watch REELZ on Peacock TV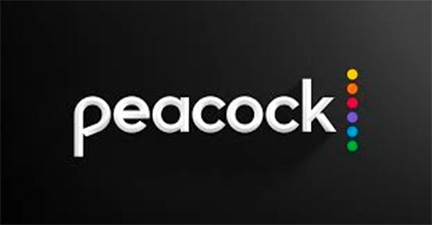 Peacock TV provides a wide range of entertainment, including content from various providers. Subscribers of Peacock Premium and Premium Plus can now enjoy the REELZ Channel and watch On Petrol Live episodes on-demand the following day. They also have access to a curated selection of library content from other sources.
How to Stream REELZ? (Additional Methods)
AT&T: REELZ is accessible through various packages offered by AT&T. These packages include AT&T Entertainment, AT&T Choice, AT&T Ultimate, and AT&T TV Premier.
AT&T Entertainment package provides over 65 live channels, a collection of 40,000 on-demand titles, a convenient user interface, and up to 20 hours of Cloud DVR recordings.
For sports enthusiasts, AT&T Choice offers more than 90 live channels, a library of 45,000 on-demand titles, and 20 hours of Cloud DVR storage.
AT&T Ultimate package includes 130+ live channels, an extensive library of 55,000 on-demand titles, high-definition movies, and 20 hours of Cloud DVR storage.
The AT&T TV Premier package is the most comprehensive, with access to over 140 live channels, a vast selection of 65,000 on-demand titles, premium channels, 4K channels, and 20 hours of Cloud DVR storage.
REELZ Now: Enjoy on-demand access to REELZ content through REELZ Now. Just log in using your TV provider credentials. This service offers a selection of on-demand movies and episodes similar to Netflix but does not include live channels with scheduled programming.
Standalone Subscription: Gain access to the REELZ app by subscribing through Amazon Prime Video Channels or the Roku Channel Store for a monthly fee of $1.99.
Free Streaming Sites with Ads: Several popular free ad-supported web and app-based services offer a REELZ channel, including Xumo, The Roku Channel (not to be confused with the Roku Channel Store), Tubi, Redbox, IMDB TV (on Amazon.com), and Pluto TV. It's important to note that this will not provide the same content as the REELZ channel offered through a paid service. The available content may be limited and primarily consist of older episodes.
Once you've become a member of these streaming platforms, you'll have the opportunity to access live streams on a wide range of devices, such as smartphones, tablets, streaming devices like Roku and Apple TV, and smart TVs.
All you need to do is download the corresponding app from the streaming service onto your preferred device, log in with your account details, and start enjoying the On Patrol live streaming without the need for cable connections.
Read more: 7 Best Ways to Get Free ZEE5 Subscription in 2023
Where Can I Watch REELZ Channel for Free?
Do you want to know how to stream REELZ for free? If you find the service and streaming quality of the channel satisfactory, you can consider subscribing to gain complete access. Platforms providing a free trial:
AT&T Entertainment: 14-day trial
AT&T Choice: 14-day trial
AT&T Ultimate: 14-day trial
AT&T TV Premier: 14-day trial
Sling TV
Philo
How to Watch "On Patrol: Live" and Other REELZ Shows?
Are you wondering, where to watch On Patrol live? Well, to access "On Patrol: Live" and other popular shows, you can subscribe to certain streaming services that include REELZ in their channel lineup. Services like Sling TV, Philo, or FuboTV offer the channel as part of their offerings.
Upon successfully subscribing to any of these services, you will be granted access to the REELZ channel. Subsequently, you can indulge in the viewing experience of "On Patrol: Live" and other programs, choosing between real-time streaming or on-demand playback, depending on the available features of the streaming service.
Read more: What is Epix? Is It Available for Free With Amazon Prime?
Conclusion
In summary, if you wish to access live REELZ content without a cable subscription, there are multiple streaming services available. These platforms provide different subscription options.
Remember to make the most of any free trials or promotional offers to try out these services before making a commitment. Enjoy your streaming experience!
Frequently Asked Questions (FAQs)
Ans: You can enjoy the streaming services on various devices. It can be streamed on popular streaming devices like Roku, Fire TV, Apple TV, and Chromecast, using the streaming services mentioned earlier.
Ans: The primary distinction between REELZ Now and REELZ apps lies in how you access content and verify your identity. REELZ Now is an on-demand service that lets you watch the content, but you must log in with your TV provider credentials. It offers on-demand movies and episodes, similar to Netflix, but does not include a live channel with a specific schedule.
While the REELZ app is available on platforms such as Amazon Prime Video Channels or the Roku Channel Store. By subscribing to the app for $1.99 per month, you can access any content without needing a separate TV provider login.
Sources:
Read next: